Rent a Car Service In Udaipur
Though we have lots of place to go around the world, it is important that it should not drain your pocket so choose Rent a car service in udaipur. Select what suits your budget and interest. Whether it is shopping, adventure, malls, restaurants, falls, aquarium, lake, museum, sightseeing, amusement parks, garden or rent a car whatever you prefer, Rent a car service in udaipur can never be ignored. Comfy travel is much more vital as your destination. You don't need to have your own vehicle to enjoy your ride, while you can have Udaipur Taxi cab service Rent a car service in udaipur. Car rental in udaipur are available in plenty. Ride your best in and around Udaipur with the best Rent a car service in Udaipur. We are one such reputed service provider of car rental with the brand name Udaipur Taxi Cab Service, which is a Udaipur based organization. We provide good quality service of Rent a car Service in Udaipur to the customers, with customer's satisfaction being our main goal. Why not rent a car, with Udaipur Taxi Cab Service - Rent a car service in udaipur.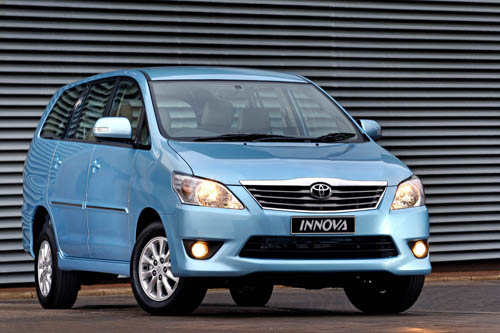 1.Get picked up at your doorstep, wherever you are, without paying an extra fee. Whether you stay in Kumbhalgarh, Mount-abu, jaipur or jodhpur, our chauffeur will arrive at your address, assist you with the luggage and act as your travel companion and expert guide all through your trip. 2.Driving is not always fun. Let your chauffeur do the driving while you relax and take a well-deserved break from the world. 3.Unlike Udai[pur taxi cb service, Rent a car service in udaipur will not hold you liable for any damages to the vehicle that might take place during the trip. Enjoy a liability-free and worry-free trip. 4.Our expert drivers are your travel companions. They undergo intensive training, can speak multiple languages and are masters in driving and navigation. Make use of their local expertise and have a great trip! 5.Simple booking Process- No need to upload documents or go through all the procedures that renting a car entails. Our booking process is so simple and streamlined that you can book a cab in under a minute.

Udaipur Taxi Cab Service is your one stop solution for all your travels needs. Our fleet has a wide selection of rental cars, including economy and luxury cars, minivans and full size vans, family SUVs and luxury cars. Udaipur Taxi Cab Service main goal is to offer safe and reliable medium of travel to our customers with dedicated drivers and on time service. Our cars are clean, well maintained and are in an excellent condition and equipped with the latest tech and safety features.

Taxi Services In Udaipur| Cab Services in Udaipur| Car Rental Services In Udaipur| Etios-Dzire Taxi In Udaipur| Rent a Car Service In Udaipur| Innova-Crysta Taxi In Udaipur| Taxi Booking Service In Udaipur| Toyota-Innova-Crysta Taxi In Udaipur| Toyota-Innova Taxi In Udaipur| Udaipur-Day-Tours| Udaipur-Tour-Package|